OTR DRIVER
Woodharbor Custom Cabinetry
Location:

Mason City, IA

Post Date:

5/6/2018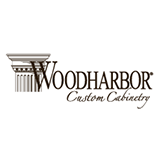 WOODHARBOR CUSTOM CABINETRY - IMMEDIATE OPENING!
OTR Semi Tractor Trailer Driver
Woodharbor Custom Cabinetry, a leading high-end kitchen and bath cabinetry MFG is seeking a delivery driver. Home most weekends. Mileage, drop pay and per-diem. 2017 KW T-680 Automatic, $5000 Sign-On Bonus. Safety Bonus. Full Benefit Package including 401K, health, dental, life insurance. Qualified candidate must have OTR exp. and valid Class A CDL.
Contact Human Resources at 641-423-0444