Apprentices wanted
Tony's Plumbing
Location:

Cedar Falls, IA

Post Date:

5/11/2018
Job Type:

FULL TIME

Job Level:

Entry Level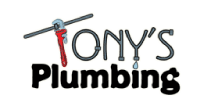 Apprentices wanted
Tony s Plumbing in Cedar Falls can offer you the opportunity to pursue a future in an in-demand, practical career field. If you love working with your hands and enjoy challenging work, becoming a plumber could be a sound career choice for you. Plumbing is also one of the most attractive sectors of the skilled trades industry thanks to the good pay, varied work, and potential for advancement. However, it takes plenty of training, commitment, and hard work to make it in .the plumbing field.
While working full-time, you will attend Hawkeye Community College 1 or 2 evenings per week for approximately 5 months per year for 4 years. Tony s Plumbing will pay for your tuition, leaving you with no school loans once you test and receive your journeyman plumbing license.
Currently our apprentices start out earning $12.00 per hour, with a dollar raise per year while in the apprenticeship program. Our newly licensed plumbers are earning $40,000 - $45,000 per year plus up to $1,500 bonus. Our more experienced plumbers are earning $50,000 to $70,000 per year plus up to $10,000 bonus.
We offer health, life and disability insurance, paid vacation, holiday pay and 3% match on 401k.
If you're ready now to find out how to become a member of Tony s Plumbing,
call 319-277-2750 or stop by 5630 Westminster Drive to ask for our program details!